10 Facts That All Second Home Resort Buyers Should Know
Purchasing a property in a resort town like Winter Park, Colorado, is an exciting and potentially lucrative thing to do. But first, there are some facts that all potential buyers should know.
Fact #1 – The local real estate professionals are the best resource for you in your search. I'm thrilled that your Uncle Harry has his Colorado real estate license but unless he actually works in the Colorado Rocky Mountains, Uncle Harry doesn't have a clue. I would gladly pay him a referral fee and even let him be part of the process but I'm going to run the show.
Fact #2 – Lenders and mortgage brokers that are recommended to you through the local real estate professional are also probably your best bet. Is Uncle Harry a lender in Chicago? That's great but they don't have a clue on what it takes to finance second home properties up here. Please refer to Fact #1!
Fact #3 – Colorado is an income tax state. When you purchase property in Colorado but maintain your permanent residence in another state, just keep this in mind. Your tax advisor can give you information on this process, it's pretty easy.
Fact #4 – You might be looking at the property in the summer but be mindful of how the snow will land on your driveway, roof, etc. We're pretty good up here, as far as snowfall goes. We face our houses south to southwest for the sun and our rooflines are pitched to make it easy to maintain. But keep that in mind when you are out there looking.
Fact #5 – Our snow removal on county roads and state highways is absolutely phenomenal! We don't have a lot of roads, to begin with, so keeping everything plowed is pretty easy. In the 20 years my kids were in the school system up here in Grand County, they only had ONE snow day.
Fact #6 – Summers are absolutely incredible. The temperature up here in the Fraser Valley never gets much higher than 85 degrees and it cools off quickly when the sun goes down. There is a lot to do up here in Winter Park besides skiing, I can promise that.
Fact #7 – A large percentage of our home sales are as second homes, so you can bet that we have plenty of service providers for assisting the second homeowner in maintaining their home year round.
Fact #8 – Financing is obtainable, especially for single family homes, just as one would get financing on their primary residence. But see Fact #2, it truly does matter to whom you speak for lending.
Fact #9 – Grand County has wonderful medical facilities, especially now that the Middle Park Medical Center has been built. Our emergency crews and Search and Rescue capabilities are second to none, so you can rest assured that if you need their help, and I hope you don't, you'll be set.
Fact #10 – Enjoy the process! What other time can you get such a great tour of the great Rocky Mountains with a professional tour guide at no cost? That's what I'm here for, to show off this beautiful part of the Colorado Rocky Mountains that I call home, Winter Park, Colorado.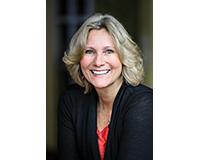 Author:
Janene Johnson
Phone:
970-531-2284
Dated:
May 20th 2015
Views:
2,330
About Janene: Raised on the east coast, Janene moved to Colorado after falling in love with the area while here on...